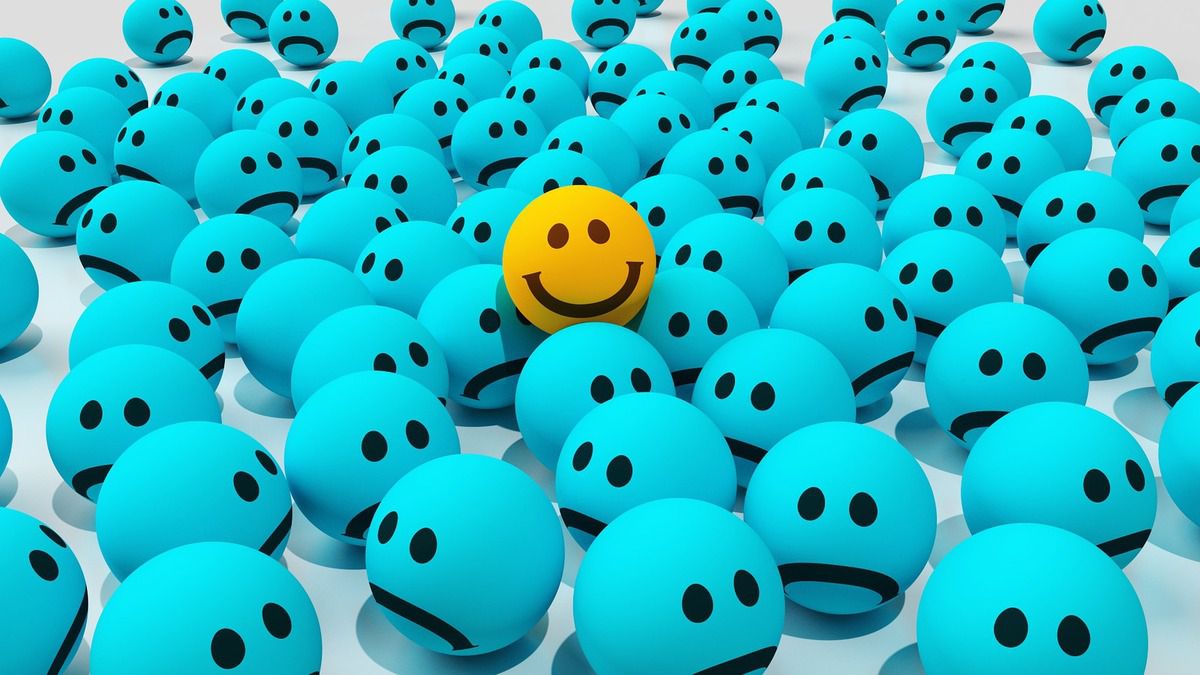 via Fast Company Blog by Robert Safian
The central leadership question of 2017: What do you do when the unexpected arrives?
I didn't know what to do. A protester had just stood up in the audience, shouting questions toward the stage, where I was moderating. As host of the event, it was my responsibility to defuse the situation. But how?
That's when PepsiCo CEO Indra Nooyi, one of my guests onstage, stepped in. Nooyi calmly and firmly addressed the question with no hint of defensiveness. The audience applauded. When another protester tried to interrupt the session again several minutes later, the people seated nearby shouted down the disrupter. Completely unruffled, Nooyi continued on with our interview. The crowd came away even more impressed by her. She turned adversity to her advantage.
There are other compelling messages that Nooyi delivered that day, but I find myself coming back again and again to how she dealt with those outbursts. We all have a vision, overt or subconscious, of how we expect things to unfold. But as heavyweight fighter Mike Tyson once said, "Everyone has a plan until they get punched in the mouth." So what do we do when the unexpected arrives? How do we adjust?
This may be the central leadership question of 2017. The past two decades have brought wave after wave of changes: from 9/11, Al Qaeda, and ISIS to Google, Facebook, and An Inconvenient Truth. We've weathered tsunamis, earthquakes, and hurricanes. We've decoded the human genome and put massive computing power in the palm of your hand. And yet all this is arguably only a prelude for changes still to come—a prospect of great excitement for some, deep suspicion for others.
In the midst of a chaotic transition that seems more unpredictable than ever, we handpicked more than 200 top business and cultural leaders to speak at the second Fast Company Innovation Festival in New York. Delving into topics from startup culture to space exploration, mindfulness to mass-market impact, user-experience design to criminal justice reform, they delivered a slew of eye-opening perspectives. What unified their message was a focus on finding purpose in your work.
This special report highlights lessons from more than 96 of those speakers, chosen by our writers and editors to inspire, instruct, and hopefully energize continued creativity and progress despite the uncertainty of what we face in the coming year. The insights are both provocative and reassuring. Here are seven that particularly speak to me.
1. True Leadership Requires More Than Just Agility And Quick Thinking
As impressive as Nooyi was in handling protesters, the most revealing moment during her session came later. I asked her whether championing healthier eating was inauthentic for PepsiCo, as a purveyor of soda and salty snacks. She answered with refreshing candor, noting that she hadn't created Pepsi or Doritos, which are part of what she calls the company's "fun-for-you" portfolio. Her role as CEO is tricky: Even if she wanted to elim­inate these products, she can't. Thousands of jobs would be lost, and she'd be fired for damaging the company's business. Yet if its product offerings were all high-sugar, high-salt, PepsiCo would alienate health-conscious consumers, limit the talent pools from which it recruits, and narrow the appeal of its brand. Nooyi's solution has been to reframe PepsiCo around what she's called Performance with Purpose, adding more "good-for-you" products and emphasizing pillars like environmental responsibility and wom­en's empowerment. While investors initially reacted skeptically to this socially tinged mission, it has produced impressive results and provided a North Star in maintaining cultural relevance for the company.
Read it: How PepsiCo CEO Indra Nooyi Is Steering the Company Toward A Purpose-Driven Future
When supermodel Karlie Kloss confesses about her "nerdy passions", she's not only admitting that the fashion set may not always be as cool as they claim to be. She's also pointing out how our culture's most essential skills are shifting. With software now embedded across myriad industries, we all need to have the ability to "kode," as Kloss puts it. (Even with a k, the message is the right one at the right time.) Entrepreneurship too is required. When I ask Sarah Jessica Parker why a successful actress would want to run her own company, her response, about the allure of collaborative opportunity, could apply to all of us.
Read it: How Model Karlie Kloss Followed Her Nerdy Passions To Found Kode With Klossy
Pro golfer Jordan Spieth is only 23 years old, and he's already earned millions on the PGA tour and a top 10 world ranking. He also coined the phrase "young, fearless, aggressive" to describe Under Armour, which CEO Kevin Plank has adopted for the company. Like many other millennials, Spieth seems to have a preternatural understanding of modern business and how to manage various forms of communication. Of course Plank's decades of experience in building Under Armour from scratch into a powerhouse athletic-wear brand has plenty of its own value too. Plank is tutoring Spieth, even as he tries to see the world through Spieth's eyes. This symbiotic relationship—who is mentor and who is student shifts based on the particular situation—offers a groundbreaking dynamic for finding success in a new kind of world.
Read it: Why Under Armour's Kevin Plank And Golf Star Jordan Spieth Believe In Going For It
The challenges of modern business are so intense and ever shifting, leaders need all the help they can get. If talent can be uncovered in Kansas or Kathmandu, why not hire from both? Why exclude women or people of color or anyone else? Facebook's Regina Dugan uses the phrase "cognitive diversity" to emphasize the need: It's not simply about tapping into people who look different, but people who think differently. This subtext also emerges, in a more sobering context, in our roundtable on criminal justice reform. Wherever communities are excluded from access and opportunity, the waste is enormous, for all of us.
Read it: Facebook Engineering VP Explains Why 'Cognitive Diversity Is The Most Powerful Tool'
The pressure on business leaders to deliver consistent, improving financial results is relentless—and unrealistic. Business does not unfold in a straight line, whatever our investors might wish and our accountants might conjure. Which makes what Hamdi Ulukaya has done at Chobani all the more impressive: resisting the pull of near-term financial gain by voluntarily giving owner-ship stakes to his employ­ees, adding a robust parental leave policy, hiring relocated refugees, and more. Ulukaya's approach to business is anything but conventional. He views his role as CEO as more than maximizing every dollar. An immigrant who took underperforming U.S. manufacturing plants and built a multibillion-dollar business, Ulukaya exhorts business leaders to embrace a personal responsibility that goes beyond investment returns.
Read it: How Chobani CEO Hamdi Ulukaya Pushes Through Creative Obstacles
The reach you can get from using Twitter, Facebook, Snapchat, Instagram—it's awesome. But reach is not the same thing as impact. To really connect, more often than not, we have to get face to face. That's why Fast Company hosts live events like the Innovation Festival, which enabled 7,000 attendees to share not just stories but experiences. (We hope even more of you will join us next time.) It's the reason why this Leadership package is illustrated with warm, engaging photos of people. We believe that to stay ahead of the changes swirling around us, we need each other. And nothing builds bonds like looking someone in the eye, laughing together or crying together, or just plain talking through ideas together.
The morning after Donald Trump was elected president, the mood in the Fast Company offices was fragile. While embracing change is one of our hallmarks, the poll-defying results had everyone off-balance. How should we adjust our coverage plans? What did it all mean? In meetings and conversations in the weeks that followed, we returned repeatedly to our core mission: that business should be a vehicle for progress. Having a clear purpose was helpful. Fast Company is not a chronicler of politics. But we believe that business and culture are connected. Sometimes the pursuit of the almighty dollar leads to selfish, venal, incorrigible activity. (Witness Volks­wagen's willful skirting of emission requirements.) But business can also be a powerful counterweight to nostalgia and stagnation, valuing openness and unleashing new ideas and solutions that improve the human condition. We hope our coverage helps reinforce that positive, optimistic message. The future is what we make of it. Let's get to it.