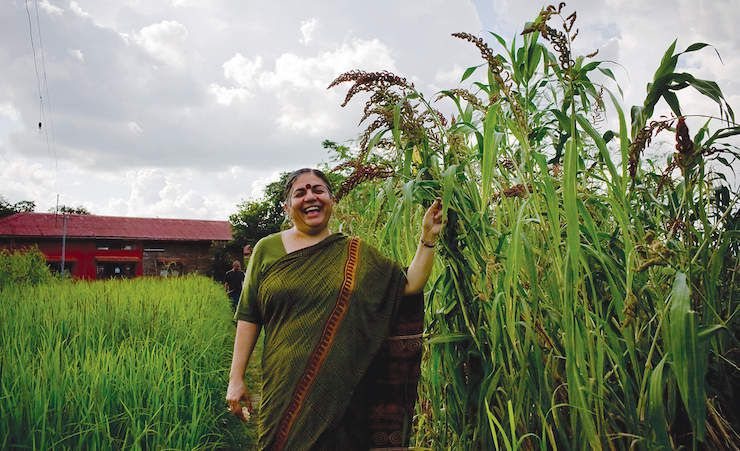 "We need to value nature's biodiversity, clean water, and seeds. For this, nature is the best teacher.
"The forest teaches us union and compassion.
"The forest also teaches us enoughness: as a principle of equity, how to enjoy the gifts of nature without exploitation and accumulation. Tagore quotes from the ancient texts written in the forest: "Know all that moves in this moving world as enveloped by God; and find enjoyment through renunciation, not through greed of possession." No species in a forest appropriates the share of another species. Every species sustains itself in cooperation with others.
"The end of consumerism and accumulation is the beginning of the joy of living.
"The conflict between greed and compassion, conquest and cooperation, violence and harmony that Tagore wrote about continues today. And it is the forest that can show us the way beyond this conflict."
Read the full story….

Source: New Story Hub Photograph: Suzanne Lee