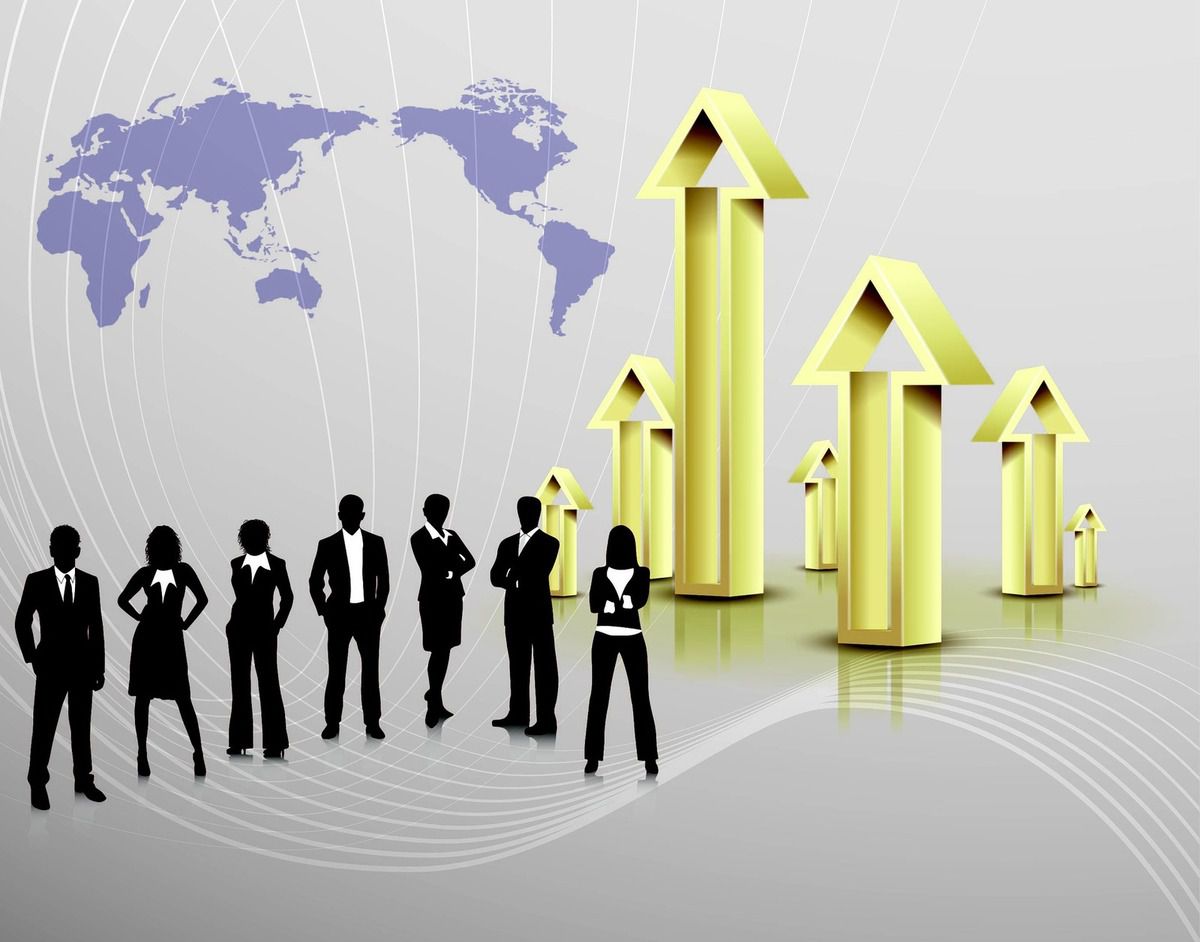 I vividly remember a distinct shift that occurred in the late 1990s in our common perception of the internet. Ambitious startups like Google, Yahoo, and Amazon began to break through the mainstream barrier, and traditionalists that once labeled computers a passing fad for the intrinsically tech-savvy started to recognize their tremendous potential — and to regret their initial skepticism. Moments like these happen only a handful of times in a generation, and we're seeing one happen again with the rise of blockchain technology.
I was one of the lucky few to discover the potential and promise of blockchain early on. As I climbed the corporate ladder in traditional financial services, conversations of blockchain and Bitcoin usually held around the water cooler began migrating to the C-Suite. It was at this point, when the nascent tech and its applications had such formidable room for growth, that I decided to specialize. In the Technology Investment Banking Group at Jefferies, I founded and led our blockchain coverage group, and the demand from our clients to learn what blockchain represented was immense. We learned quickly that the prospect of decentralization can have monumental implications on big business and that its diverse use cases would fundamentally change the way we interact. However, the more I fell down the blockchain rabbit hole, the more I realized that not only did I want to advocate for the technology within traditional business, but I wanted to help build the movement from the inside. And, just as many did with the internet in the late 1990s, I made a nontraditional career pivot — from blue chip to blockchain.
It seems to be the unspoken trend on Wall Street, but you're about to see a lot more suits turn to high-promise blockchain startups. Just in the last month, former CEO of Visa U.K. Marc O'Brien, who assisted Visa in doubling its international business revenue, announced he would be leaving to head crypto-banking app Crypterium. O'Brien follows Goldman Sachs Vice President Chris Matta, who recently announced he would be leaving the banking company to start his own crypto firm, Crescent Crypto Asset Management. Which brings us to Eric Piscini, Principal and Global Blockchain Leader at Deloitte, who recently sent shockwaves through the international community when he announced he would be leaving the company to serve as Chief Operating Officer of crypto supply chain startup Citizens Reserve. As the laundry list of industry experts moving to blockchain gets longer and more high profile, traditionalists in a variety of industries are beginning to wonder: Why is this happening?
A good place to start is the recent actions, announcements, and sentiments from local, national, and international regulators as they begin to better enforce blockchain projects and, more specifically, the practice of ICOs. Despite the supposed uncertainty surrounding governmental classifications of blockchain-based assets (are they securities, property, commodities, currencies, or a new class entirely?), we are beginning to see many jurisdictions engage in open dialogue with industry leaders and embrace a "protect investors first without stifling innovation" approach. It is now no longer a question of whether regulatory bodies will allow blockchain and its tokenized use case to proceed but of how they will allow such an implementation to proceed — an important distinction in the eyes of experts wary to make the transition.
A crucial milestone in regulatory progress occurred in March, when members of the G20 convened in Buenos Aires to discuss how the international community should harmonize its designation of blockchain technology. While the group failed to reach an overarching consensus, representatives acknowledged that blockchain has the potential to provide both security and transparency — factors that typically are contradictory by nature — to transform commercial interactions. The group resolved to finalize substantive policy surrounding the space as early as July of this year, which will likely set the international regulatory precedent for years to come.
Even in the United States, a country that has been outwardly reticent to embrace the mainstream applications of blockchain and crypto-assets, we are beginning to witness a progressive shift in favor of industry validation. In particular, the U.S. Securities and Exchange Commission (SEC), while steadfast in ensuring relevant crypto-assets are registered as securities under federal law, has promised to work with, instead of against, crypto companies in an effort to decrease volatility, increase viability, and pave a road ahead for compliant business practice. Bad actors in the industry are being appropriately handled, with a flurry of court cases, fines, and returned investments making headlines around the country — all of which is encouraging news for the future of the industry.
Aside from promising regulatory enforcement and increasingly judicious legal guidelines, another reason we're witnessing this unique exodus of corporate executives to blockchain is access to opportunity, both financial and technological. Although it's not just the access, it's the speed at which opportunity can come, given blockchain's explosive growth and its shortening barriers to entry. Sure, investment bankers can live comfortably in the traditional economy, but it's the promise of accelerated success in the new tech-enabled economy that is attracting top talent into the ecosystem. It took Yahoo three years to break a $1 billion market valuation. However, crypto-asset Zilliqa recently broke a $1 billion valuation after its market capitalization tripled in just 30 days.
The sheer volume of success stories alone would be sufficient to make any business-savvy expert think twice about their day job. However, to make the case that executives and bankers are considering blockchain for only the money would be a disservice to both the industry and to the professionals looking to make the transition. The ability to do well while doing good, like implementing a blockchain-powered solution to positively impact the lives of millions of people, is the primary reason we are making the switch.
We are all idealists at heart, and we all strive to leave behind a world that is better than it was when we entered it. From supply chain solutions to improved data ownership to online security practices to financial and identity privacy, blockchain is providing solutions to people, all around the world. Industry recognition plays a part here too. The typical banker is a highly-educated, highly-ambitious, and highly-accomplished individual with an ego. He or she would give almost anything to be known and remembered as the person that introduced the world to, for example, the first-ever blockchain-based stock market, the first-ever blockchain and artificial intelligence-powered autonomous vehicle, or the first-ever unhackable blockchain IoT solution to data security. There's an almost limitless ceiling for blockchain and its applications, and our corporate alphas are willing to risk their steady jobs for the challenging yet exciting waters of unexplored potential.
Source: venturebeat Newsletter/Blog by Michael Chang is Managing Director of Strategy at Wachsman. He was formerly Senior Vice President at Jefferies Technology Investment Banking.