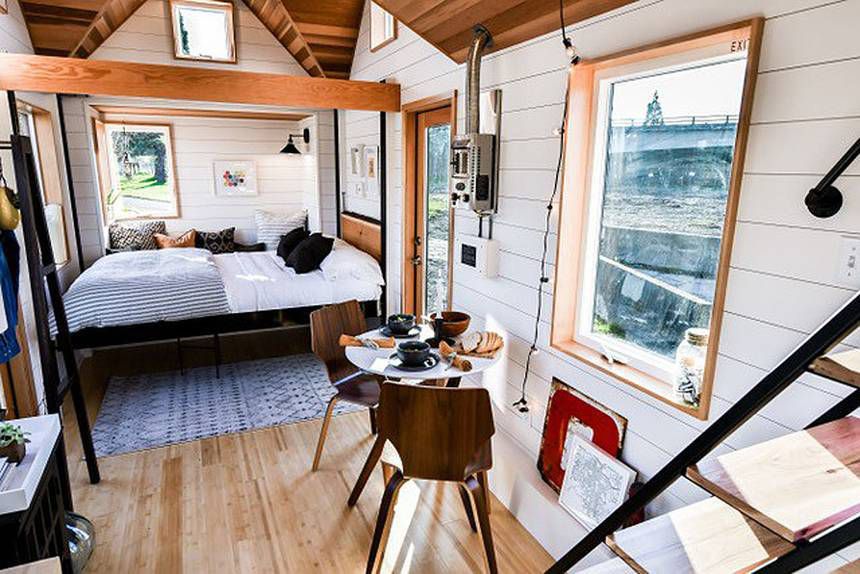 The constraints of living in a small space mean finding inventive solutions to make the most of the space that is available. Some of these creative ideas include hiding storage in the stairs, under the sofa, or hiding the stairs in the ceiling or shelving.
Elevator beds -- which can be either mechanically or electrically lifted up and out of the way -- are yet another possibility. In this lovely 28-foot-long tiny home by Tru Form Tiny shown over at Tiny House Talk, the bed can retract up, revealing an open space that can be used as a lounge or a workspace:
Besides the space-saving elevator bed, the 344-square-foot Urban Tiny House also features dormer windows, skylight windows and a small bump-out to help illuminate and maximize space. But the retractable sleeping loft is the main draw here -- it can fit either a king-sized bed or two twin beds, and when it's lifted up, there's a fold-down table that can be used for working on. In addition, the couch has a pull-out bed for guests. Here is the bed in the 'down' position: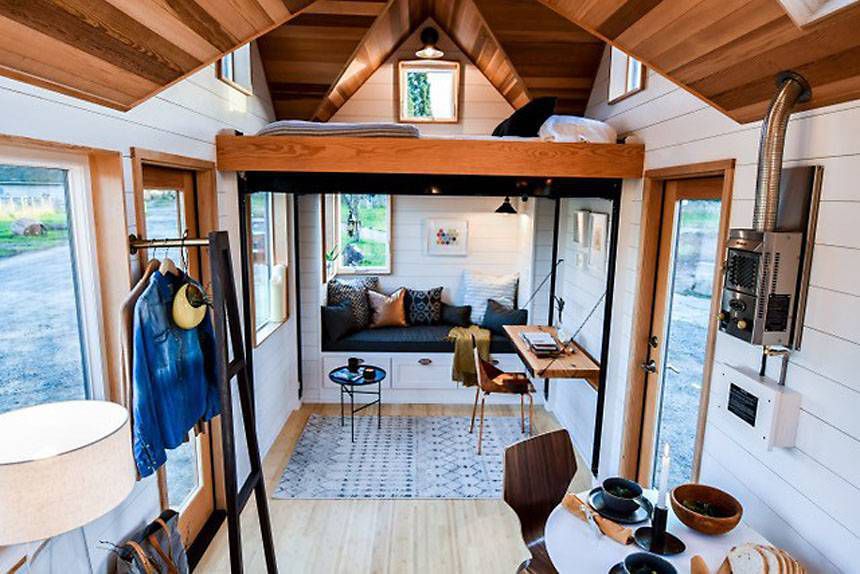 The kitchen is laid out over two facing counters, one of them stretching under a metal-and-wood open staircase that leads up to a secondary loft, which could be used for storage or for another bed. There is a lot of storage in the kitchen, a big sink, space for a good-sized refrigerator and stove.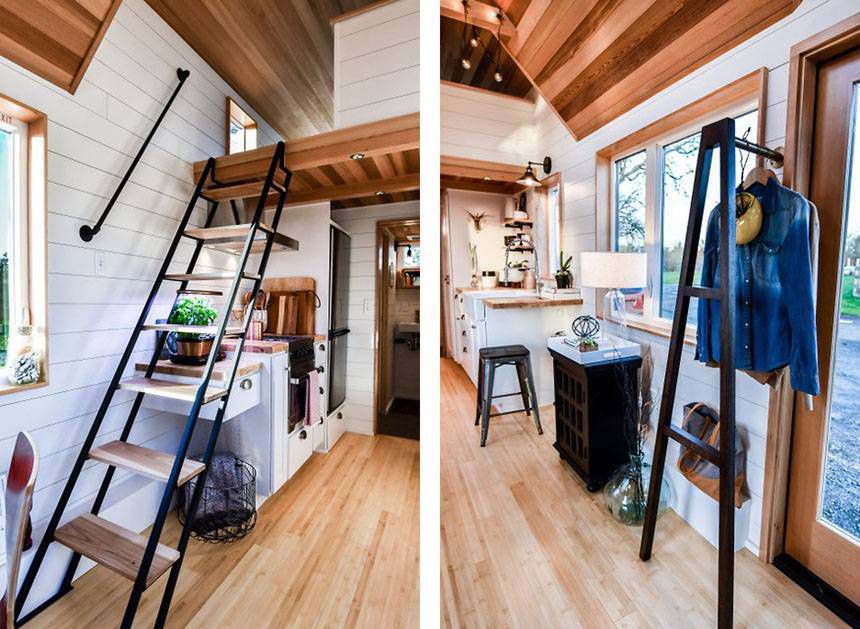 The bathroom has an interesting quirk: the composting toilet has a door that can close it off from the rest of the bathroom. There's a stainless steel shower, sink and a storage space that could be modified to fit a stacked washer and dryer or an all-in-one machine.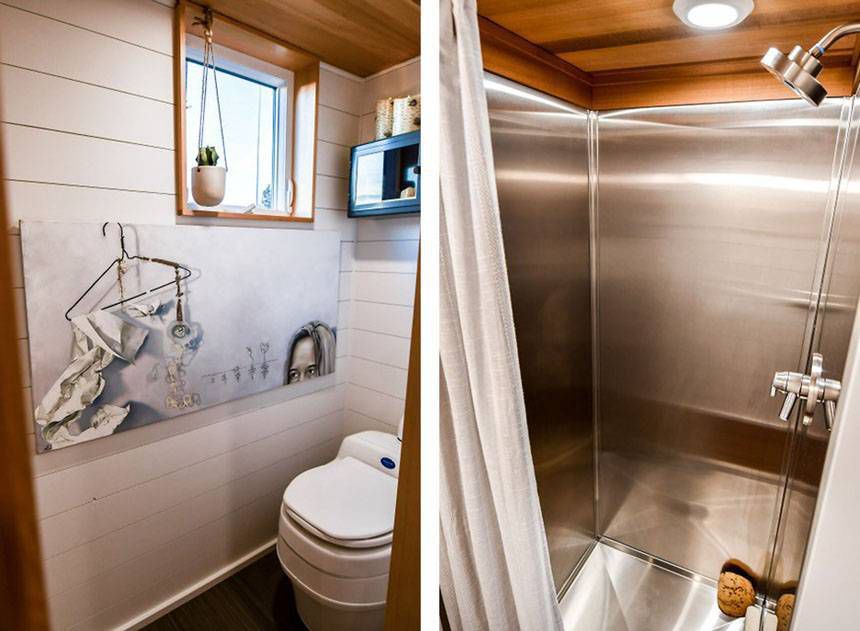 There's no word on the price of the Urban tiny house, but according to the company, the elevator bed itself (which also has a fail-safe manual hand crank if the motor stops working) cost USD $3,500. To find out more, visit Tru Form Tiny.