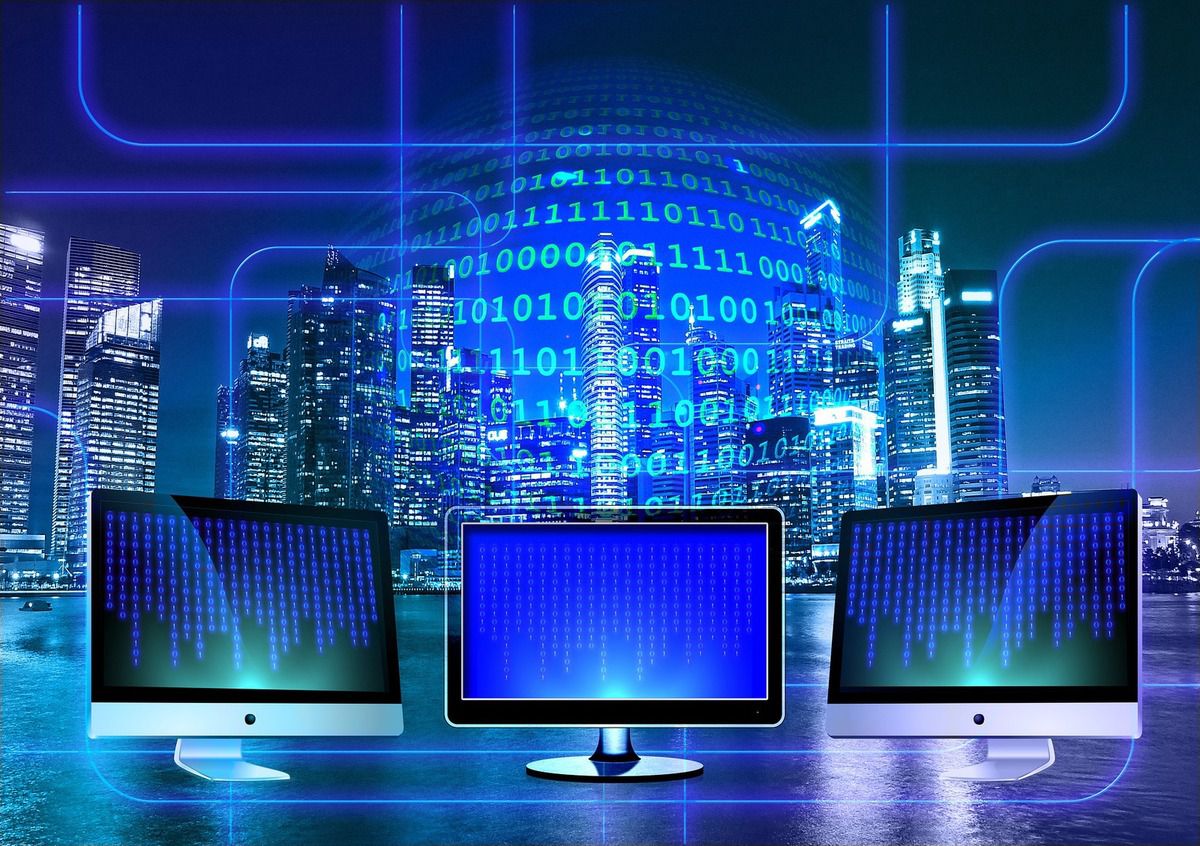 If there is one thing I have learned in the last two years in the cryptocurrency world, it's that things change so quickly in this sector, it can humble anybody. Anyone who says he knows what he is talking about, doesn't!
Still, it's New Year's Day, so what the heck? I'll put my neck out there with 12 predictions for 2018:
1. Ripple will lose its luster
People will realize that Ripple is a cool business but that it doesn't actually require a protocol token to work. There are a number of other protocols (including some VERY high market cap ones) that also don't require a token to work. The market will start to weed them out. That said, Ripple will be a valuable company because of the service it provides. It just won't be a valuable protocol. The protocol multiples are much higher. Disclosure: I previously owned XRP, but don't hold any now.
2. The Lightning Network will face the big test
Either Lightning will work and Bitcoin will regain its prominence as THE default cryptocoin in the world, or it will fail miserably and Bitcoin will continue to fall further and further behind as a coin of relevance. If that happens, Bitcoin Cash becomes the "real" Bitcoin.
To me, it's a coin toss. I'm playing catchup on this one as I sold a lot of my BCH when it came out in favor of BTC, thinking SegWit2x would happen, but I was wrong. Ouch.
3. The privacy wars will begin as people recognize the difference between pseudonymity and anonymit
When they do, the competition will intensify for adoption of a "privacy" coin like
I predict that one or two of these coins will be recognized as the next Bitcoin within the mainstream media. There are a lot of factors here that will determine the winner, but I it will come down to whose security mentality is superior. We'll only know that after a few big attacks.
4. The DAO market will take off
The DAO market, currently led by companies like Aragon, Colony, District0x, and DAOStack — will soon have a few proof-of-concept DAOs running. It'll be interesting to hear the metrics they report in terms of set up time, user base, types of activities/DAOs in operation, etc. These protocols have massive opportunity (as I wrote previously on VentureBeat), though the vision in this market may be way ahead of the tech.
If there are 50 or so legit projects in pilot in 2018, then this sector is on a fast pace. I'm planning a pilot DAO of my own, by the way, so I'll be updating readers about what the process looks like from the inside.
5. More decentralized AI startups will emerge
Last month, blockchain-based AI-as-a-Service startup SingularityNet's ICO sold out in 60 seconds, pulling in $36 million. It set the $36 million cap after receiving requests for $360 million worth of its tokens from investors. There will be more ICOs like this one. Since money attracts money, we will see a lot of people leaving high priced AI jobs at big tech firms like Google and Facebook to pursue billion-dollar paydays at the next crypto-AI protocol. We will probably see 10 crypto AI ICOs that are at least $50 million. For more on decentralized AI, see my earlier article here.
6. Ethereum will be the standard … or not
By now, we all know that CryptoKitties brought the Ethereum network to its knees. Ethereum cofounder Vitalik Buterin knows it too and is very aware of the challenges he and his team face.
I had the opportunity to spend time with Buterin and Ethereum developer Vlad Zamfir a few weeks ago, and — although I think the "Vitalik as Wunderkind" narrative is dangerous — I walked away from our conversation very impressed. These two are very thoughtful, articulate, open-minded, and brilliant. There are a ton of things that need to be done to prepare Ethereum to handle the scale and speed the community will need (as I have outlined before), but these two are both smart and humble enough that they could do it.
That said, with all of Ethereum's issues, there is room for other, newer blockchains like NEM, QTUM, EOS, or AION to start closing the gap, if not overtake the platform. If we see more than 100 projects built on any one of those platforms, I think we'll be seeing the emergence of an Ethereum contender. If not, Ethereum will keep its hold on the lead.
7. Interoperability protocols will remain immature
I'm rooting for interoperability players — like Polkadot, Cosmos and new entrants like Lamden and Metronome — that will enable transactions and information exchanges between different blockchains. But I think it will be a while before they really get off the ground. In the long term, they'll enable a multi-blockchain world. But in the short term, they'll increase the load on key blockchains like Ethereum and Bitcoin and so won't likely get much love from those communities just yet. I expect them to be a bit quiet for the time being. For more on this sector, see my earlier story.
8. We'll see more Crypto Valleys beyond Zug
I lead a quarterly trip to "Crypto Valley" in Zug, Switzerland as part of the Crypto Explorers Association. The next one is January 29, which is sold out, but applications are open for the April trip. See the site for details.
We've been approached by governments in places like Oman and Panama that want to set up Crypto Valleys in their geographies and use CryptoExplorers as a way of introducing themselves to the world. They have studied what Zug has done to drive innovation and job creation and they want to do that themselves.
That tells me governments in tier 2 or tier 3 locations see blockchain/crypto as a way to "leapfrog" tier 1 economies in the way Estonia did in the 1990s, going straight to a digital first country. (You can read about my experiences as an e-citizen of Estonia here.)
These new Crypto Valleys will try to become blockchain-first locations. And I think we will see two or three of them make it. I'm not talking about Dubai, Singapore, Tel Aviv, or Berlin. I'm talking about unexpected places like Bratislava, Florianopolis, Panama City, and Muscat.
9. Crypto will go mainstream
Three of the top 10 retail brokers in the U.S. will allow you to buy 1-5 cryptocurrencies directly from their websites, just as you do today with stocks or mutual funds. Coinbase, currently the most popular exchange for crypto newcomers, only supports four currencies at the moment. Unless it wants to start losing ground, it will need to improve its infrastructure and execute a plan for world domination.
10. ICOs will go mainstream
I think we will see the first legitimate ICOs take place on Indiegogo in February, or March at the latest. I predict that, over the course of the year, we will see at least nine more, for a total of 10 in 2018. (Here is Indiegogo's original announcement.)
11. Reverse ICOs will intensify
Kik did the first reverse ICO; now YouNow is about to do one. I think we'll see at least 15-20 more reverse ICOs in 2018. A "reverse ICO" is when an existing company decentralizes itself and issues tokens to its members to stimulate a circular economy. This is as opposed to a ICO from a brand new startup project. All this activity will require the services of a new type of professional — the tokenization consultant — so expect to see that role catch on in 2018, too. For more on reverse ICOs, see here.
12. Regulation will get more serious
I'm cautiously optimistic U.S. authorities will be relatively lenient on blockchain startups so as not to impede innovation. But companies that are negligent or outright deceptive will get shut down. ICOs will have to adhere to KYC/AML policies, and their solutions will have to scale. If you look at SEC Chairman Jay Clayton's letter from December 12, he is pretty clear about the importance of crypto-innovation, and he deserves credit for that. But he is also putting decentralized projects on notice, saying essentially that ignorance of the law is not a defense. I think this is a healthy balance.
Source VB Venture Beat by Jeremy Epstein