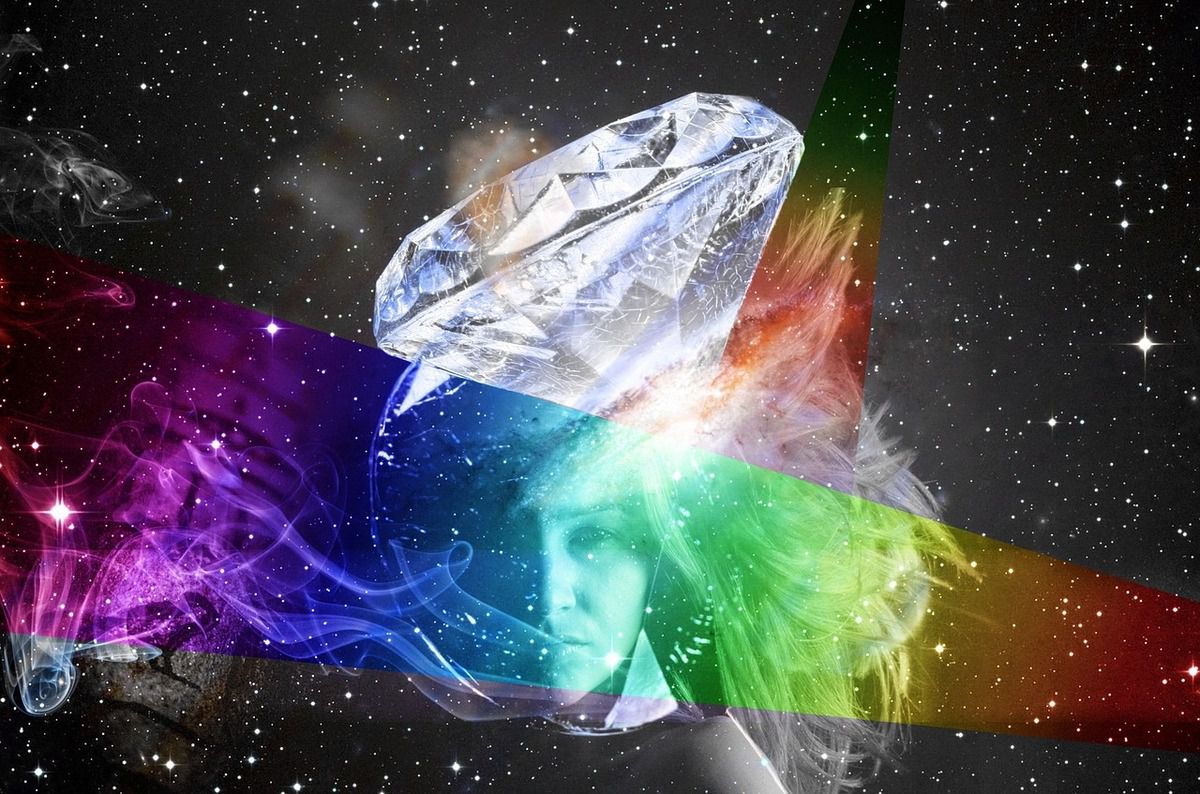 The connection between human consciousness, or factors associated with human consciousness such as intention, thoughts, feelings, and emotions, and the physical realm is fascinating.
This is precisely why nearly all of the founding fathers of quantum physics were so preoccupied with learning more about consciousness, and "non-material" science in general. The theoretical physicist who originated quantum theory, Max Planck, for instance, regarded "consciousness as fundamental" and matter as "derivative from consciousness." Eugene Wigner, another famous theoretical physicist and mathematician, also emphasized how "it was not possible to formulate the laws of quantum mechanics in a fully consistent way without reference to consciousness."
Fast forward to today, and we now have strong empirical evidence showing that the mind does indeed influence matter, both at the subatomic quantum scale, and at scales consistent with classical physics. Although many mainstream physicists would disagree, many wouldn't, and don't.
The classic example to illustrate how factors associated with consciousness are directly linked with the physical world comes from the "double slit experiment." A paper published in the peer-reviewed journal Physics Essays by Dean Radin, PhD, explains how this experiment has been used multiple times to explore the role of consciousness in shaping the nature of physical reality.
The paper showed that meditators were able to collapse quantum systems at a distance through intention alone.
The meditators were the "observer" in this case.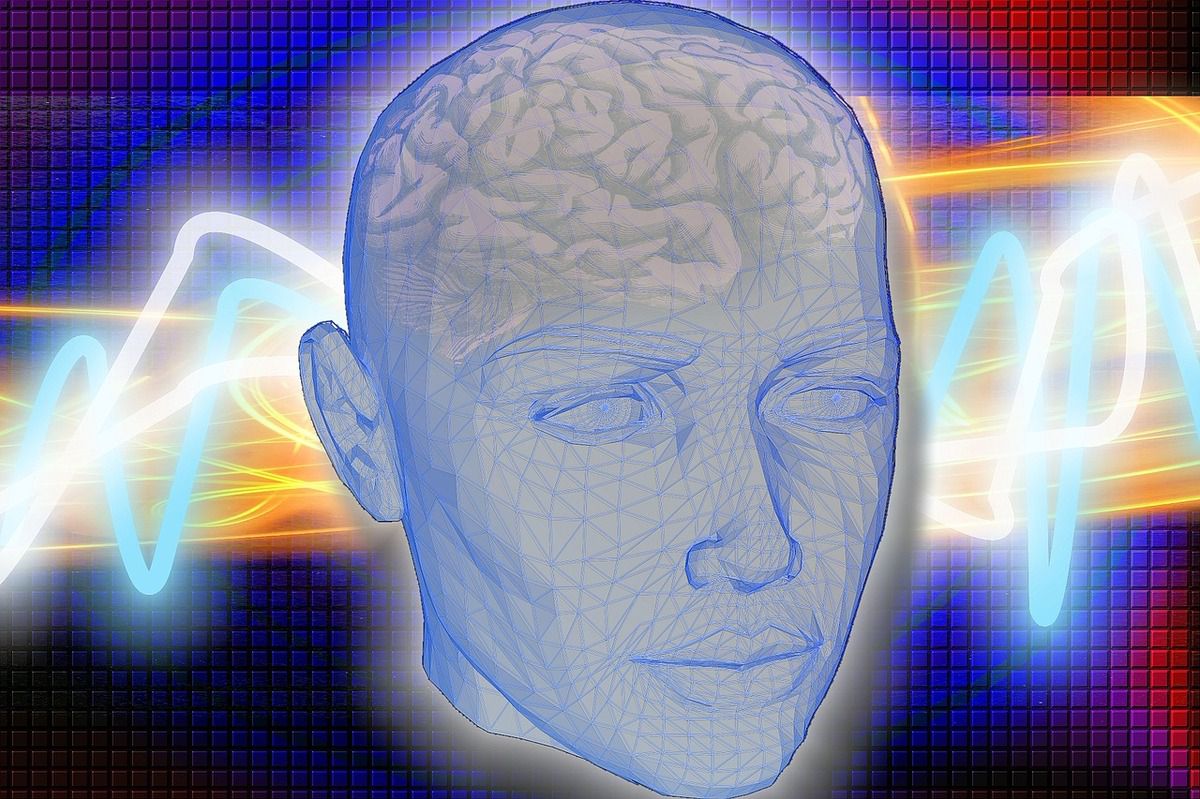 In fact, as Radin points out in his lecture, a "5 sigma" result was able to give CERN the Nobel Prize in 2013 for finding the Higgs particle (which turned out not to be Higgs after all). In this study, they also received a 5 sigma result when testing meditators against non-meditators in collapsing the quantum wave function. This means that mental activity, the human mind, attention, and intention, which are a few labels under the umbrella of consciousness, compelled physical matter to act in a certain way.
"Observations not only disturb what has to be measured, they produce it. . . . We compel [the electron] to assume a definite position. . . . We ourselves produce the results of the measurement."
Radin's work is a great place to start if you're curious about this, and probably one of the most well-researched and knowledgable scientists in the field.
He's published two groundbreaking books that deal with this phenomenon, something Einstein referred to as "spooky action at a distance." Action at a distance is the idea that physical systems can be moved, changed, or influenced without being physically touched by anything else. It refers to the nonlocal interaction of objects that are separated in space.
In fact, quantum entanglement was just achieved in space, as illustrated by a fairly recent study published in the journal Science that showed how scientists were able to produce entangled photons on a satellite orbiting 300 miles above the planet. They beamed the particles into two different ground-based labs that were 750 miles apart, all without losing the particles' strange linkage. You can read more about that here.
For a selected list of downloadable peer-reviewed journal articles reporting studies of psychic phenomena, mostly published in the 21st century, you can click here.
"Despite the unrivaled empirical success of quantum theory, the very suggestion that it may be literally true as a description of nature is still greeted with cynicism, incomprehension and even anger."
– (T. Folger, "Quantum Shmantum"; Discover 22:37-43, 2001)
The truth is, the current scientific worldview is heavily predicated on assumptions that are associated with classical physics, assumptions that have turned into scientific dogma, despite the fact that, at the end of the nineteenth century, physicists discovered empirical phenomena that could not be explained by classical physics. This led to the development, during the 1920s and early 1930s, of a revolutionary new branch of physics called quantum mechanics (QM).
"QM has questioned the material foundations of the world by showing that atoms and subatomic particles are not really solid objects—they do not exist with certainty at definite spatial locations and definite times. Most importantly, QM explicitly introduced the mind into its basic conceptual structure since it was found that particles being observed and the observer—the physicist and the method used for observation—are linked. According to one interpretation of QM, this phenomenon implies that the consciousness of the observer is vital to the existence of the physical events being observed, and that mental events can affect the physical world. The results of recent experiments support this interpretation. These results suggest that the physical world is no longer the primary or sole component of reality, and that it cannot be fully understood without making reference to the mind."
– From the Manifesto For a Post-Materialist Science
It's Not Just at the Quantum Scale Where We See Mind/Matter Interaction
The Manifesto linked above also says:
Studies of the so-called "psi phenomena" indicate that we can sometimes receive meaningful information without the use of ordinary senses, and in ways that transcend the habitual space and time constraints. Furthermore, psi research demonstrates that we can mentally influence—at a distance—physical devices and living organisms (including other human beings). Psi research also shows that distant minds may behave in ways that are nonlocally correlated, i.e. the correlations between distant minds are hypothesized to be unmediated (they are not linked to any known energetic signal), unmitigated (they do not degrade with increasing distance), and immediate (they appear to be simultaneous). These events are so common that they cannot be viewed as anomalous nor as exceptions to natural laws, but as indications of the need for a broader explanatory framework that cannot be predicated exclusively on materialism.
As an avid researcher of non-material science, I find it odd that these phenomena are still so heavily ridiculed, yet have been studied and demonstrated at the highest levels of government, with successful results, for decades.
Physicist Russel Targ, the co-founder of a 23-year long government research program known as Stargate, recently gave a TED talk called "Everything I Know About ESP," which was then cancelled.
Stargate included successful examples of telepathy, clairvoyance, precognition, remote viewing, and more. As the research points out:
To summarize, over the years the back-and-forth criticism of protocols, refinement of methods, and successful replication of this type of remote viewing in independent laboratories (Bisaha & Dunne, 1979; Dunne & Bisaha, 1979; Jahn, 1982; and Jahn & Dunne, 1986), has yielded considerable scientific evidence for the reality of the phenomenon. Adding to the strength of these results was the discovery that a growing number of individuals could be found to demonstrate high-quality remote viewing, often to their own surprise, such as the talented Hella Hammid.
Individuals were able to identify objects in hidden locations in great distances, and there are several examples in the declassified literature.
Declassified documents also show that that the CIA kept tabs on other country's developments with regards to individuals who could work with or break the mind/matter barrier. This document, titled "Research into Paranormal Ability To Break Through Spatial Barriers" is one such example.
It states, "A total of 50 experiments in the ability to break through of spatial obstacles were conducted. . . . Of the 50 experiments, 25 were successful, 17 were videotaped and high speed photography were used in 6," and goes into more detail about these individuals.
The point is, there are no shortage of individuals who are able to do this, as well as mainstream scientific examinations under strict protocols where mind has been shown to influence matter at all levels, not just the quantum level.
This is precisely why the American Institutes for Research concluded:
The statistical results of the studies examined are far beyond what is expected by chance. Arguments that these results could be due to methodological flaws in the experiments are soundly refuted. Effects of similar magnitude to those found in government-sponsored research at SRI and SAIC have been replicated at a number of laboratories across the world. Such consistency cannot be readily explained by claims of flaws or fraud.
Even as far back as 1985, a report prepared by the Army Research Institute disclosed that "the data reviewed in this report constitute genuine scientific anomalies for which no one has an adequate explanation for."
Another "proof," for lack of a better term, is the mind-body connection. The results in this area are just as strong as those in the "hard sciences."
In 1999, a statistics professor at UC Irvine published a paper showing that parapsychological experiments have produced much stronger results than those showing a daily dose of aspirin helps prevent a heart attack.
The placebo effect is another great example. As reported in Scientific American:
As neuroscientist Fabrizio Benedetti, one of the pioneers of placebo research, puts it, there isn't just one placebo effect but many. Placebo painkillers can trigger the release of natural pain-relieving chemicals called endorphins. Patients with Parkinson's disease respond to placebos with a flood of dopamine. Fake oxygen, given to someone at altitude, has been shown to cut levels of neurotransmitters called prostaglandins (which dilate blood vessels, among other things, and are responsible for many of the symptoms of altitude sickness).
The effectiveness of placebo has been proven time and time again, such as this Baylor School of Medicine study, published in the New England Journal of Medicine in 2002. It looked at surgery for patients with severe and debilitating knee pain. Many surgeons know there is no placebo effect in surgery, or so most of them believe. The patients were divided into three groups. The surgeons shaved the damaged cartilage in the knee of one group. For the second group they flushed out the knee joint, removing all of the material believed to be causing inflammation. Both of these processes are the standard surgeries for people who have severely arthritic knees. The third group received a "fake" surgery; the patients were only sedated and tricked into believing they had had the knee surgery. Doctors simply made the incisions and splashed salt water on the knee as they would in normal surgery. They then sewed up the incisions like the real thing and the process was complete. All three then groups went through the same rehab process, with astonishing results: The placebo group improved just as much as the other two groups who had surgery.
As you can see, the link between the human mind and quantum physics is quite strong.
Source By Arjun Walia  /