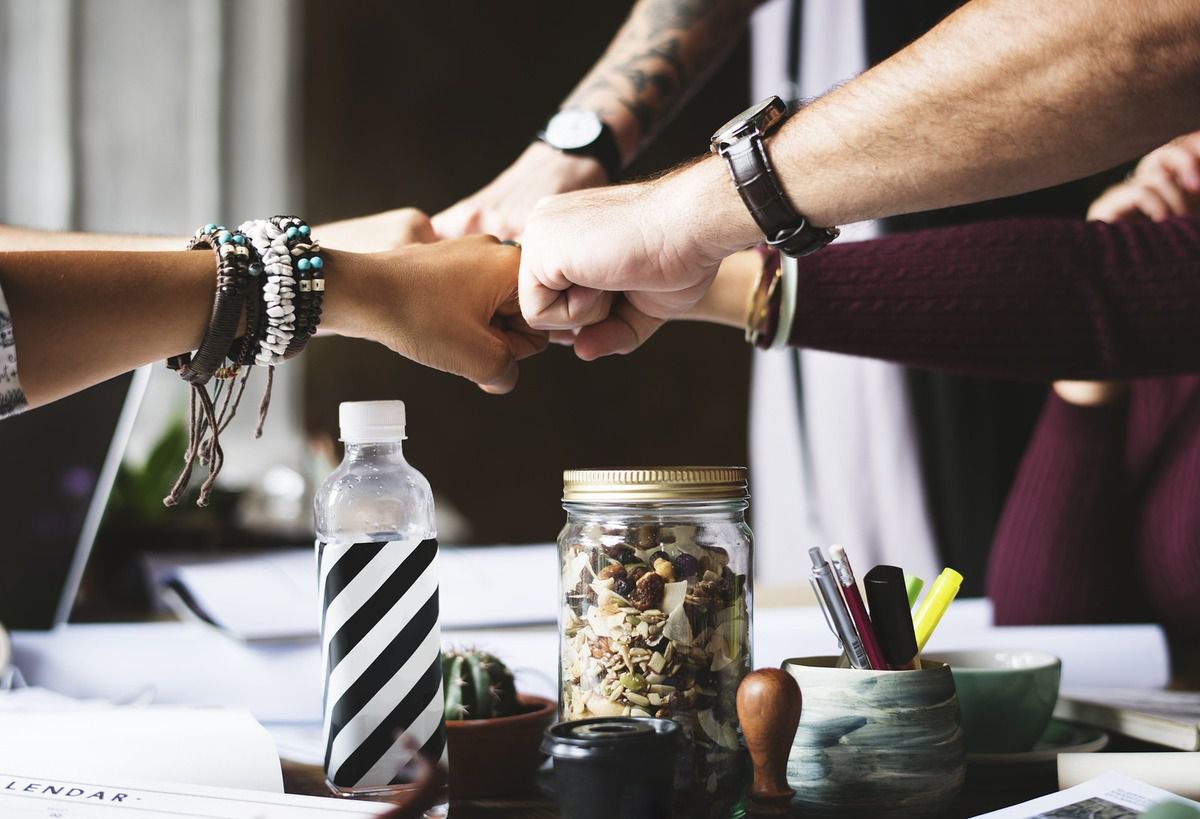 Is this real life?
via Collective Hub Newsletter by

 Melanie Dimmitt
1. Ideo
Design firm IDEO has a 'culture of helping', where everyone from interns to the CEO are encouraged to throw their two cents into creative problem-solving. It also wouldn't be unusual for an all-office email to go out to hundreds of colleagues reading, "Anyone tried that new coffee spot?".
2. Zappos
Online fashion store Zappos hires according to cultural fit, offers new employees US$2000 to quit after their first week of training if they're not feeling it, and was an early adopter of the open-plan working space.
3. Adobe
Innovation is king at Adobe, where at any staff member's request, they'll be handed a 'Kickbox' containing stationery, snacks and a US$1000 prepaid credit card to explore their idea, no questions asked – nor expense reports filed.
4. Vodafone
This telecom giant gives employees 'homing, zoning and roaming options' to select where they work from each day, and recently announced a program to recruit up to 1000 women who have been on career breaks outside the company, into managerial and frontline positions.
5. Atlassian
Talk about starting a new job the right way: Aussie tech darling Atlassian sends new hires on a paid holiday before they start – by way of an AU$500 Wotif.com voucher. Their ShipIt Days, where staff work on whatever company project they want for 24 hours, are definitely helping existing hires stay on board.
6. Lego
"Empowering imagination since 1932", Danish toy manufacturer Lego has a culture based on openness, trust and a solid set of core values including Fun with a capital 'F'. The company also welcomes kids into their workspaces for tours and co-creation events.
7. Prezi
Hungarian software start-up Prezi is proudly introvert-friendly, with CEO and co-founder Peter Arvai (a self-proclaimed introvert) focused on creating an all-personality inclusive environment. Unlimited vacation keeps all of them happy.
8. Expedia
Socially conscious travel website Expedia matches employee donations of up to US$4000 to eligible non-profit organisations of their choice, and even gives them a 'Global Day of Caring' off work to volunteer for community projects.
9. Salesforce
Built around the spirit of 'ohana' (which represents family and their bonds in Hawaiian), the company culture at cloud computing company Salesforce sees team members treated to a monthly 'wellness reimbursement' for gym memberships, yoga, massages and more.
10. Futurice
Finnish software company Futurice keeps its people smiling with code camps, where hackers spend a few days deep in the woods or on a secluded island, and FutuFriday, a monthly event for learning, collaboration and (importantly) eating.
This article is an extract from Collective Hub Issue 46.