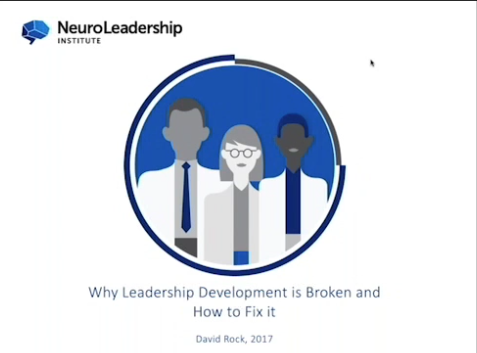 Presented by Dr. David Rock (Director, The NeuroLeadership Institute)
Leadership development has ballooned into a $16 billion industry, with archives of conflicting literature and thousands of complex models.
Despite this intense focus and investment, the effectiveness of leadership development has steadily declined for years. With substantial change and uncertainty in the marketplace, the need for a coherent strategy only grows more urgent.
Join Dr. David Rock (Director, NeuroLeadership Institute) to discover how insights from neuroscience mitigate complexity and improve leadership development. Participants will explore a new strategy to define, build, and embed leadership skills across an organization based on the science of learning. Dr. Rock will also share how large organizations use neuroscience research to inform their practices today.
see webinar: vimeo