Enjoy top selling author and futurist, Mark Stevenson and leading sustainability expert, Ed Gillespie as they ask better questions to help us all imagine and build a better future. It's not about keeping calm and carrying on, no, it's about getting excited and doing things.
via website The Futurenauts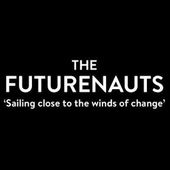 04 - Dr Tim Fox by The Futurenauts
In this podcast, Mark and Ed interview Dr Tim Fox, former Head of Energy and Environment at the Institute of Mechanical Engineers and International Ambassador for Dearman, and discuss liquid air ...