(Source: trueactivist.com; January 31, 2017;Grafic 

Credit: BMDesign Studios

 

http://tinyurl.com/h7x8cvc)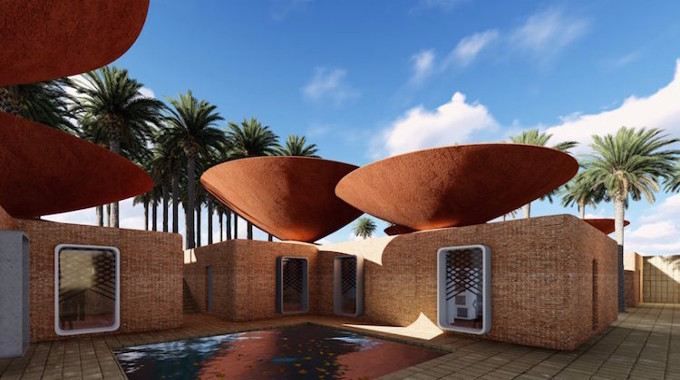 This intriguing concept collects rainwater and cools homes in desertic climates.Water scarcity is a conundrum that affects every continent. Approximately 1.2 billion people (or 1/5 of the world's population) live in areas of physical scarcity, and another 1.6 billion people face economic water shortage, relays UN Water. To help remedy this conundrum, BMDesign Studios developed an innovative roof that is capable of collecting rainwater and cooling homes in arid environments.