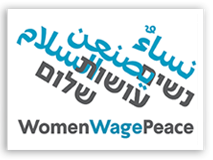 see website WomenWagePeace
Women Wage Peace works to bring about a viable peace agreement. We will place the option of a political resolution at the top of the public agenda, as it is the only outcome that offers life and hope. A new and different reality in the Middle East is feasible, and we must strive for it.
The March of Hope will begin on Tuesday, October 4, the end of Rosh Hashanah, and end on October 19, during Sukkot. We will march together to Jerusalem, and call on the leadership of the state:
We demand that our leaders work with respect and courage towards a solution to the ongoing violent conflict, with the full participation of women in this process. Only an honorable political agreement will secure the future of our children and grandchildren.