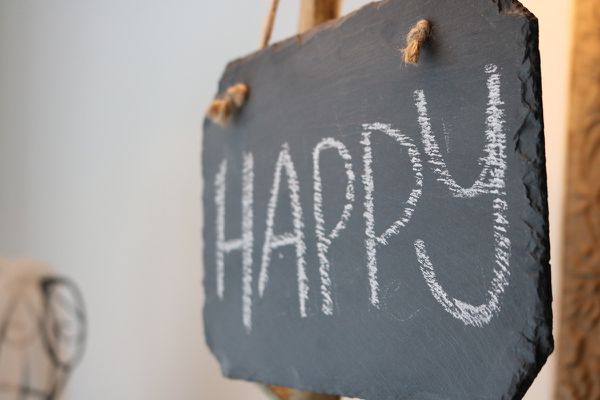 via Corporate Rebels
"What is actually the purpose of life?" is what Bob Hutten asks us just 2 minutes into our meeting. He continues answering his own question while casually pouring us a glass of water; "Life is about meaning, about our contribution to culture, nature and humans. In my organization we try to engage in relationships, we try to focus on stretching happiness. It's all about moving from the permission of existence towards intense pride." We look at each other, raise our eyebrows, and are both afraid that this meeting might end up in some fuzzy philosophical chitchat.
The art of hospitality
Just before, we entered the car park of Bob's organization, Hutten Catering. We instantly understood that our most local hero masters the art of hospitality in every aspect. The moment you park your car there's a welcoming sign that says: "Great to have you here". The moment you open the car door you are welcomed by upbeat outdoor music. And even more surprising: every parking spot is equipped with its own umbrella in case it rains.
Luckily, Bob takes as much care of his employees as he does of his visitors. Bob: "We provide trust, we communicate as much as possible and we create an environment where it is allowed to make mistakes. If you add all of this together you end up with an infrastructure focused on the development of your best self. We try to stimulate the development of our collaborators (Bob hates the word employee) by conducting a so-called happiness indicator twice a year. It is our goal to increase our happiness with at least 1% each 6 months. I want to create an environment in which my collaborators can develop themselves as much as possible, because who am I to restrain them?"
Rapid growth and the role of happiness coaches
About 10 years ago Bob introduced his unique vision on work into his organization. It turned out to be a big success. Hutten is growing rapidly and currently employs over 1700 people (they receive a staggering 600 job applications a week). Bob: "I realized that over the years, due to the increased number of people, it became harder to stimulate real human connections among the entire workforce. Part of the solution we found in an in-house developed IT platform, called mijnHutten." Bob proudly shows us the portal, which enables the people of Hutten to engage with each other in many different ways. Through the portal they can share and borrow stuff, donate together (to charity) and buy and sell from each other (local eBay).
Bob: "But I try to go the extra mile. For example, if I figure out that a collaborator fell in love with his or her colleague then I buy them dinner. Besides, all collaborators have free and unlimited access to two so-called happiness coaches. The happiness coaches are not only here to discuss work related problems, but help anyone with any issues they face in their lives. Eventually I was shocked with the amount of people that started using our happiness coaches and the costs it involved. But after witnessing the remarkable results of this experiment I'm now convinced that happiness coaches should be a common good for anyone in any organization. No matter the costs involved."
Earn money vs. Be relevant
At Hutten everyone seems to care about each other and they have a simple but effective practice in place to constantly evaluate it. Bob: "Managers who do not care about people will not be able to work here for long. Soon they will be uncovered. That's because the collaborators assess their own mangers. For us it is just as important to be relevant as to earn money. That's why I encourage the organization to recruit and employ people with poor job prospects as much as possible. Exemplary is our bakery which is fully run by people with hearing problems. It's amazing to witness the process the bakers go through. To see the bakers take ownership of the bakery and turn it into a big success makes me happy and proud."
The future of business
This is exactly what has drawn us to Hutten and the Waste Factory. It's beautiful to witness Bob's sheer belief in the capabilities of his people and his talent to bring them together to solve a problem that is bigger than themselves. He is a true pioneer when it comes to creating a happy workplace. He is a man who stands firm in his belief that creating a workplace based on happiness is the only sustainable way to succeed in both business and society. While we drive back home we realize that once again we've witnessed why we went to pursue our search for happiness at work. It is exactly this type of pioneer that will determine what the future of business will look like.