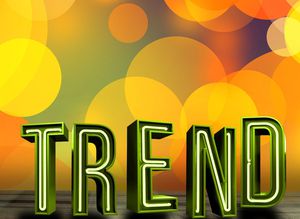 via Deloitte website
Effective organizations today are built around highly empowered teams, driven by a new model of management, and led by a breed of globally diverse leaders. They are "different by design." More than 7,000 HR and business leaders from 130 countries responded to this year's survey. From this research emerged 10 trends in organization design and culture; in learning, leadership, and workforce management; and within the HR function itself.
Is your organization ready?
Sweeping global forces are reshaping the workplace, the workforce, and work itself. After years of struggling to drive employee engagement and retention, improve leadership, and build a meaningful culture, executives see a need to redesign the organization.
Four powerful forces—from demographic upheavals and the rise of digital technology to rapid business-model innovation, and socially driven evolution in the employer-employee relationship—are driving change for both HR functions and the organizations they serve, creating talent challenges and potential solutions radically different from those faced by previous generations of leaders.
Read this year's 10 trends on Deloitte University Press
Introduction: The new organization
CEOs and HR leaders are focused on understanding and creating a shared culture, designing a work environment that engages people, and constructing a new model of leadership and career development.
Organizational structure: The rise of teams
Hierarchical organizational models aren't just being turned upside down—they're being deconstructed from the inside out. Businesses are reinventing themselves to operate as networks of teams to keep pace with the challenges of a fluid, unpredictable world.
Leadership awakened: Generations, teams, science
Leaders of all ages, genders, and cultures are now poised to take the reins at organizations around the world. How ready will these future business leaders be to take charge in an increasingly complex global marketplace?
Culture: Shape culture, drive strategy
The impact of culture on business is hard to overstate: 82 percent of respondents to the Global Human Capital Trends 2016 survey believe that culture is a potential competitive advantage. Today, new tools can help leaders measure and manage culture towards alignment with.
Engagement: Always on
Employee engagement and retention today means understanding an empowered workforce's desire for flexibility, creativity, and purpose. Under the evolving social contract between employer and employee, workers become "volunteers" to be reengaged and re-recruited each day.
Learning: Employees take charge
Corporate learning departments are changing from education providers to content curators and experience facilitators, developing innovative platforms that turn employee learning and development into a self-driven pursuit.
Design thinking: Crafting the employee experience
Design thinking takes aim at the heart of unnecessary workplace complexity by putting the employee experience first—helping to improve productivity by designing solutions that are at once compelling, enjoyable, and simple.
HR: Growing momentum toward a new mandate
Good news: This year's Global Human Capital Trends 2016 survey shows an improvement in the HR organization's skills, business alignment, and ability to innovate. But as companies change the way they are organized, they must embrace the changing role of HR as well.
People analytics: Gaining speed
The use of analytics in HR is growing, with organizations aggressively building people analytics teams, buying analytics offerings, and developing analytics solutions. HR now has the chance to demonstrate ROI on its analytics efforts, helping to make the case for further investment.
Digital HR: Revolution, not evolution
A new world for HR technology and design teams is on the horizon. Mobile and other technologies could allow HR leaders to revolutionize the employee experience through new digital platforms, apps, and ways of delivering HR services.
The gig economy: Distraction or disruption?
How can a business manage talent effectively when many, or even most, of its people are not actually its employees? Networks of people who work without any formal employment agreement—as well as the growing use of machines as talent—are reshaping the talent management equation.