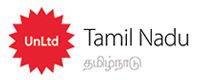 via website UnLtd Tamil Nadul
At UnLtd Tamil Nadu we SEARCH, SELECT and SUPPORT exceptional individuals who are committed to solve some of india's biggest challenges using their passion and entrepreneurial skills.
Values:
Why Auroville?
"Auroville wants to be a universal town where men and women of all countries are able to live in peace and progressive harmony above all creeds, all politics and all nationalities. The purpose of Auroville is to realize human unity"
~Mira Alfassa a.k.a. the Mother, founder of Auroville, about "the city the Earth needs"
Auroville is an international township located in south India, Tamil Nadu near Pondicherry. It is already a hub for many innovations. Examples are reforestation, green building, mobility, co-housing and education as well as many alternative approaches to health and wellbeing. Tens of thousands of visitors from all over the world come every year to experience ways of being and living that might help them make changes in their lives and communities.
As Auroville is dedicated to the embodiment of an actual human unity and the development of a new humanity, we find that it holds a suggestion to re-connect, re-establish, reflect, recharge, re-balance: here you have the perfect surroundings for social entrepreneurs to reach their full potential and materialize their dreams.
Imagine a centre for experimentation in human well being, social structures and institutions hosting social entrepreneurs and changemakers from across Tamil Nadu and beyond, feeding them with inspiration, building peer support networks and coaching them through their entrepreneurial journey. How much stronger they and their impact creating models would be !
Why is this important?
When you decide to leave the beaten track and focus on solving a pressing need that society is facing (whether it is cleaning up the environment, improving education, creating market access for small farmers or just making your company do its work in an ethical manner), there is a range of complications: many skills and support networks are no longer relevant, your friends don't understand your situation, you feel overwhelmed by the enormity of the issue you are trying to impact. Conventional business support services don't talk your language, but nor do most social charities.
Sometimes your personal needs seem insignificant in the context of the wider reality so you forget to invest in yourself and your health with all the dire consequences.
It seems a contradiction but it's possible: a break from the daily routine that lifts your work to a higher level, a place to sharpen your clarity and focus while gaining meaningful insights from like-minded peers. And all this in the beautiful natural environment of the tropical dry evergreen forest along the Coromandel coast, reminding us to stay connected and grounded at all times.
German Contact Auroville International Deutschland