by Hans-Peter Kraus
The first insight and perhaps the most important is that the new innovation does not come from the market, even if it can create huge markets (ipad, Smartphone, TESLA…).
It looks to me that the new way of innovation is driven by a new consciousness, a consciousness that has a 360 degree sight and an universal overview. It does combine with what we like to call swarm intelligence (mostly we don´t know what it is, since our "old" approach has no real measurements for it), the intelligence we are "trained" by the worldwideweb. All knowledge seems to be available at any time at any place for any purpose.
Let's look before we had the Internet, we tried to create services, we created the hardware layer and the network layer and the software and it would cost millions of dollars to do anything that was substantial. We were used by that cost, that a substantial idea we had at first to get an universal degree –best an MBA-, than we had to write a business plan to convince investors or get the money from V.C´s and then hire engineers, designers, sales people and then to build the thing. You also can call it strategy driven Innovation. Well that worked and in seems it will work still for a while – I would say we move in the old paradigm.
Now we already see that we are outsmart by a new innovation wave (see post in our German Blog/sorry it is in German/:Kraft der Welle ). There are very obviously new developments in the field of innovation management, the rise of a design-driven approach to innovation.
"What happened the cost of innovation went down so much because the cost of collaboration, the cost of distribution, the cost of communication, and Moore's Law made it so that the cost of trying a new thing became nearly zero. Students that didn't have permission — permissionless innovation — , they just built the thing, then they raised the money, and then they sort of figured out a business plan and maybe later on they hired some MBAs."* see also Rifkin"The Zero Marginal Cost Society"
In software and services we saw it already, it went from an MBA-driven innovation model to a designer-engineer-driven innovation model, and it pushed innovation to the edges, to the dorm rooms, to the startups, away from the large institutions, the old institutions that had the power and the money and the authority.
The design driven innovation has already changed the rules, it also shows us that meanings change. The design-driven innovations did not not come from the market but has the potential to creat huge markets. They have generated products, services, and systems with long lives, significant and sustainable profit margins, and brand value plus company growth. Interesting enough that companies like apple, Alessi , artemide, Bang & Olufsen etc. aren´t really user-centered.
Market? What Market? We do not look at market needs. We make proposals to people"
Ernesto Gismondi, Chairman of Artemide.
Dogmas of traditional design and innovation approaches**
Radical innovations are mainly technological (technology)
Design is about make products look beautiful (styling)
Best design must be user-centered (user-centered design)
Innovation is a creative, intuitive endeavour (creativity)
Against all these points there are strong arguments**
Radical innovations are more and more related to meanings, and in many cases the products which create a new category of things are "low tech" (say Alessi, Kartell)
Beauty is not so important for customers, because people buy meanings not products.
User-centered approach is not possible in radical innovation because radical means something really new and unforeseen; radical innovations are proposals.
Radical innovation in meanings presupposes careful R&D about the cultural contexts of people and their values.
* Joi Ito 
** Roberto Verganti "Design Driven Innovation…" Harvard Business Press 2009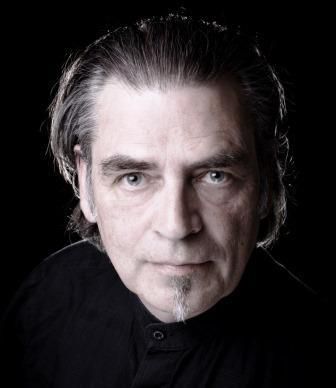 International consultant, management and executive coach, Speaker in particular for future scenarios and coaching of the highest leadership level with the focus on integral solutions. Hans-Peter and his team gives professional advice and support for quantum leaps to an international business community especially the involved and responsible entrepreneurs/ leaders of small, medium and large size organization as well NGO´s facing these waves of change and new paradigms, colored by different cultural backgrounds. We work together with our clients, helping them to navigate and thrive upon challenges and dreams through individual, organizational and business development. Leveraging over 25+ years of experience in the field of change, creativity, innovation, leadership and business development, brings unmatched knowledge to the process of pioneering new futures. He is cofounder of viLADO cooperative a platform for new live and work models. 2010+11and 2013+14 his company received the LEA Award for Cooperate Social Responsibility of the German state Baden Wuertemberg