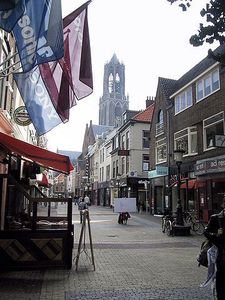 via The Independent
The Dutch city of Utrecht will start an experiment which hopes to determine whether society works effectively with universal, unconditional income introduced.
The city has paired up with the local university to establish whether the concept of 'basic income' can work in real life, and plans to begin the experiment at the end of the summer holidays.
Basic income is a universal, unconditional form of payment to individuals, which covers their living costs. The concept is to allow people to choose to work more flexible hours in a less regimented society, allowing more time for care, volunteering and study.
University College Utrecht has paired with the city to place people on welfare on a living income, to see if a system of welfare without requirements will be successful.
The Netherlands as a country is no stranger to less traditional work environments - it has the highest proportion of part time workers in the EU, 46.1 per cent. However, Utrecht's experiment with welfare is expected to be the first of its kind in the country.